The Bougariu, a family story
Henri Berga has been producing "Rouges du Roussillon" apricots in Bougariu (named after the stream that adjoins the property) for around thirty years. His brother François, retired, regularly gives him a hand.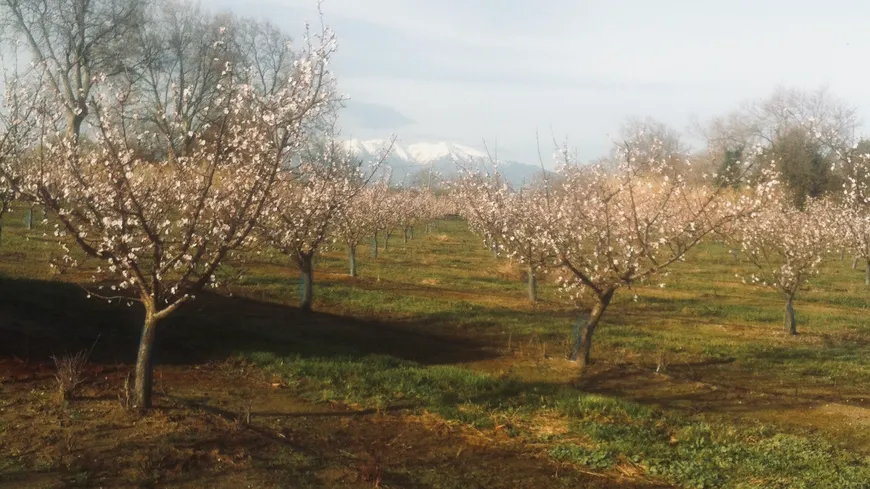 Blossoming apricot trees against a background of snow. We are in Claira
It's the season for the AOP "Rouge du Roussillon", but this year, for all the arboriculturists, the harvest is thin. François and Henri Berga still have a few crates for direct sale to delight gourmets. Their father and grandfather were winegrowers in Estagel. One day, they acquired a farmhouse in Cases-de-Pène around which were planted apricot trees. Thus was born the will of Henri.
To Henri's 5 hectares, who settled in Claira, were added 2 hectares owned by François, which he farms. The farm is in one piece and they are keen on it. "We pick a lot for direct sale, but we also bring to the Melba de Bouleternère cooperative", explains François.
Rouge du Roussillon is of course the king of their production because, specifies François, "it has the best taste and it is eagerly awaited by our customers". But on the 7 hectares of Bougariu, other varieties flourish, from the earliest to the latest, which allows production from the end of May to mid-July.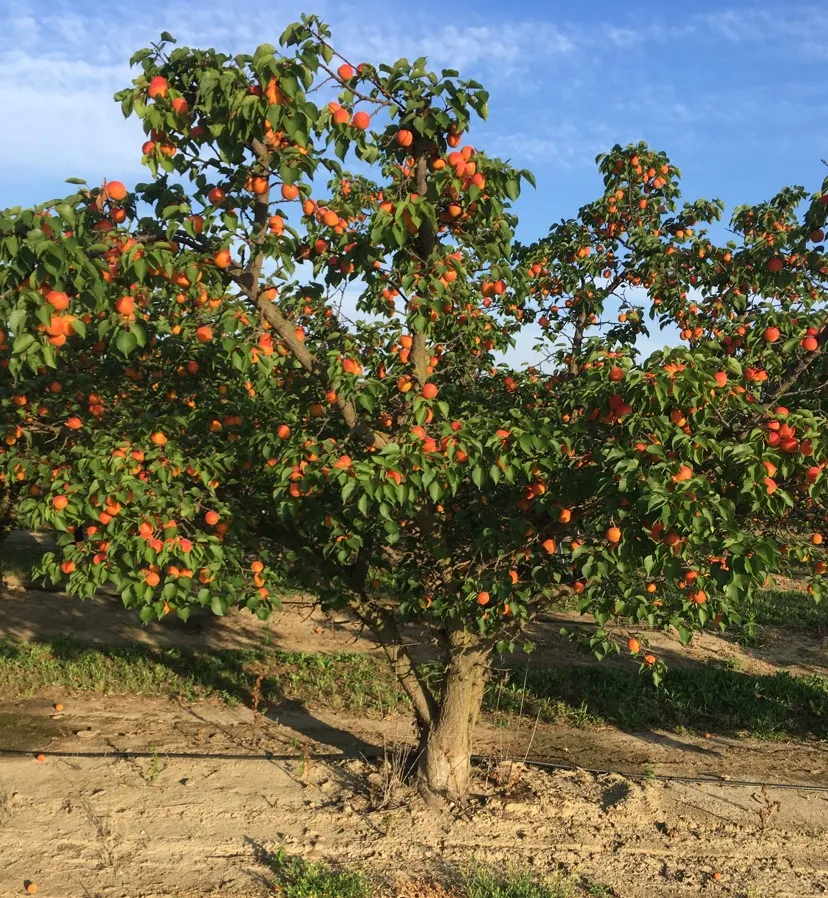 Delicious fruit
The Bougariu stand for direct sales is located at the edge of the farm on the D1 between Claira and Bompas just after crossing the Agly.
Short circuit in Roussillon Monday to Friday at 7:55 a.m.
By France Bleu Roussillon
show of Friday, June 24, 2022 at 7:56 a.m.